New 3D Printing Lab
Direct student access to 3D printing facilities - true win-win for both students and staff.
3D printing is a process used for rapid prototyping. Generally it works by printing plastic layers on top of each other, forming real 3D objects made of molten plastic material. 3D printing has been an ongoing process at MCI for many years providing students with custom designs for their various projects. The popularity of the system coupled with the fact that only a dedicated 3D printing staff could operate the printer often resulted in large queues especially towards the end of each semester.
Recent progress in 3D printing has made 3D printers remarkably cheaper to purchase; not least for hobbyists finding the new printing quality almost as good as for industrial printers previously operated at MCI. Thus, after extensive research and try-outs, we have decided to acquire five 3D printers of type "FlashForge Dreamer".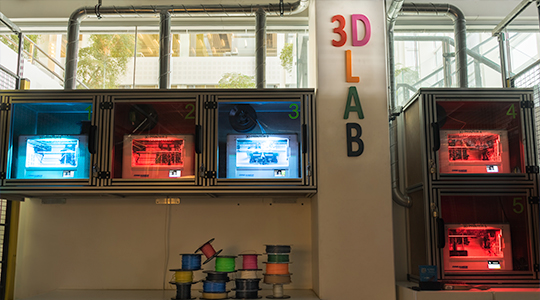 New 3D printers and plastic filament installed in the student lab.

Direct Student Access
To obtain direct student access to the 3D printers, students must pass a minor workshop, part of the Mechanical Design course available in semester 1 , introducing students to 3D printing in both theory and practice. After successfully completing a reverse engineering report in which they have to replicate a real-life object at different scales, students obtain access to the printers.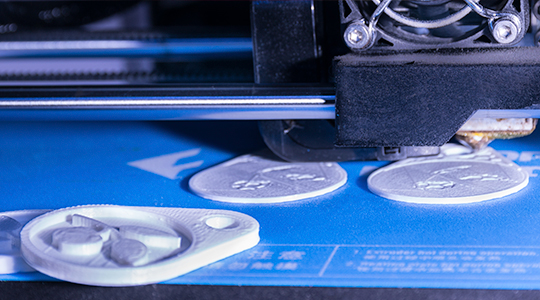 3D Printing SDU key rings

Testing Success
The 3D printing lab was implemented and tested during last semester. It all proves to be a great success since students can now independently operate the new printers for designs approved by their project supervisors. Furthermore, the costs for maintenance and running of the set-up are drastically lower compared to the old facility, and students are acquiring understanding of an increasingly popular means of rapid-prototyping.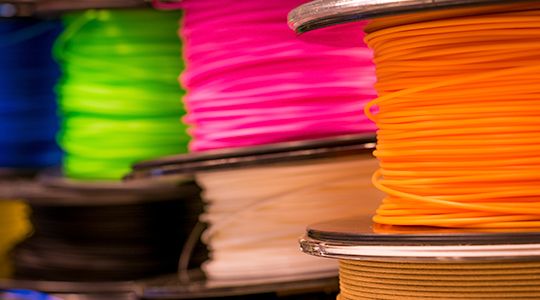 The 3D printers support a large amount of different filament colouring and type

Based on overwhelmingly positive student feedback, the reverse engineering method will be further expanded in the upcoming semesters, with the integration of 3D scanning in the course Mechanical Design.