Liping Shi is a Chinese student who graduated as a Master of Science in Engineering (Mechatronics) from the Mads Clausen Institute in 2015. Based on his expertise in motion sensing, he has together with partners established a start up company located in Sønderborg. SYD Dynamics currently offers two main products in its portfolio; the MARA PEN and a motion sensing device for more general purposes.
According to Liping, the project-based structure of the study programme offered by SDU Mechatronics helped him in the development process:
-While studying at MCI, I had plenty of opportunities to work in groups on mechatronic development projects. The projects were all well selected by our supervisors and aimed at exploring various solutions for solving tough problems. The programme provided me great experience regarding the process of problem-solving: specify the problem, implement a prototype and test the idea.
The MARA PEN (cf. image) is a pointing device to apply for presentations and similar situations. It can replace a laser pointer and makes interaction with presentations possible, since it has the same functions as a computer mouse with a built-in position sensor.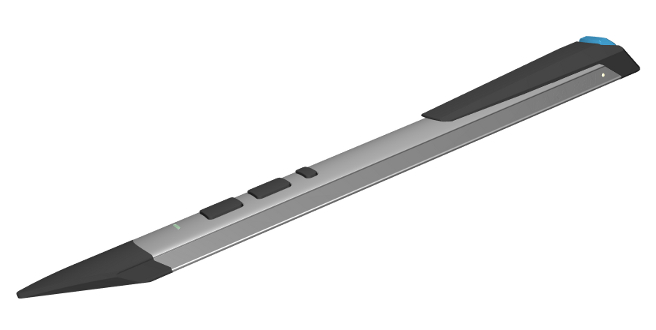 A short demonstration of the pen is shown in this video.