Kronisk tarmbetændelse og fysisk træning
Ken Lund fra Odense Universitetshospital, Center for Klinisk Epidemiologi
Bagrund
Mindst 60.000 mennesker i Danmark lider af kronisk tarmbetændelse og det rammer ofte unge mennesker mellem 15 og 35 år, som skal leve med sygdommen hele livet. Sygdommen giver symptomer som træthed, diarré og undertiden blodig afføring, mavesmerter, og vægttab. Det kan hensætte de ramte i en tilstand af passivitet og med udsigt til ofte livslang medicinsk behandling med bivirkninger. Der er to typer, blødende tyktarmsbetændelse (colitis ulcerosa) og Crohn's sygdom. Hvorfor sygdommene opstår, er forsat uklart, men både arvelige og miljømæssige faktorer har betydning og sygdommene kan ikke kureres.
Behandlingen er primært medicinsk, men medicinen kan have bivirkninger, og den påvirker immunforsvaret. Undertiden kan det være nødvendigt at udføre kirurgiske indgreb på tarmen, hvor man må fjerne større eller mindre dele af den syge tarm.
Kronisk tarmbetændelse kan have stor indflydelse på den oplevede livskvalitet. Eksempelvis kan det være vanskeligt at gennemføre uddannelser, det giver begrænsninger i erhvervsmulighederne, og det kan være vanskeligt at indgå i et parforhold og at få børn. Der er derfor behov for at udforske nye supplerende behandlingsmuligheder med fokus på at reducere og vedligeholde den lavest mulige sygdomsaktivitet og at øge livskvaliteten.
Hos raske er det kendt at fysisk aktivitet i form af regelmæssig motion generelt øger velværet og har mange positive helbredseffekter. Det har endnu ikke har været muligt i de få andre studier på området, at afgøre om fysisk træning kan have en positiv effekt på sygdomsaktiviteten og livskvaliteten ved kronisk tarmbetændelse. Fysisk træning medfører et komplekst positivt bidrag til et anti-inflammatorisk miljø i kroppen som muligvis kan indvirke på den betændelseslignede tilstand hos patienter med kronisk tarmbetændelse.
Projektet
Vi vil undersøge effekten af fysisk træning til patienter med aktiv kronisk tarmbetændelse i tillæg til vanelig medicinsk behandling. Vi vil se på mulige ændringer i livskvaliteten, reduktion i betændelsestilstanden, generelle sundhedseffekter og mulig påvirkning af immunforsvaret efter 12 ugers regelmæssig superviseret fysisk træning. Vi ønsker at undersøge patienter med aktiv kronisk tarmbetændelse for at undersøge mulige effekter af fysisk træning på sygdomsaktiviteten, hvilket ikke er muligt hos patienter uden sygdomsaktivitet.
Projektet er et klinisk studie, og det betyder at vi vil rekruttere 120 patienter med mild til moderat aktiv sygdom fra Odense Universitetshospital og Sydvestjysk Sygehus i Esbjerg. Patienter vil via lodtrækning blive fordelt i en træningsgruppe og en kontrolgruppe. Træningsgruppen skal deltage i 12 ugers superviseret træning og en undervisningstime om sund livsstil, og kontrolgruppen deltager ikke i den fysiske træning, men modtager også en undervisningstime om sund livsstil. Alle der deltager, enten i træningsgruppen og kontrolgruppen, vil modtage deres vanlige medicinske behandling.
Hvis det viser sig at fysisk træning er en gevinst som et behandlingsredskab, vil patienterne fremadrettet selv kunne tage aktiv del i deres egen behandling, og samtidig vil fysisk træning være uden de bivirkninger, som vi ser ved medicinsk og kirurgisk behandling. Specielt til unge mennesker vil fysisk træning sammen med andre unge muligvis også kunne bidrage til, at de kommer ud af den isolation som det at leve med en kronisk sygdom kan betyde.
Studiet vil være med til at klarlægge om fysisk træning er effektivt, og om fysisk træning på sigt kan være en ny tillægsbehandling, der kan inddrages i behandlingsstrategien hos patienter med kronisk tarmbetændelse uden de bivirkninger, som vi i dag ser ved den medicinske og kirurgiske behandling.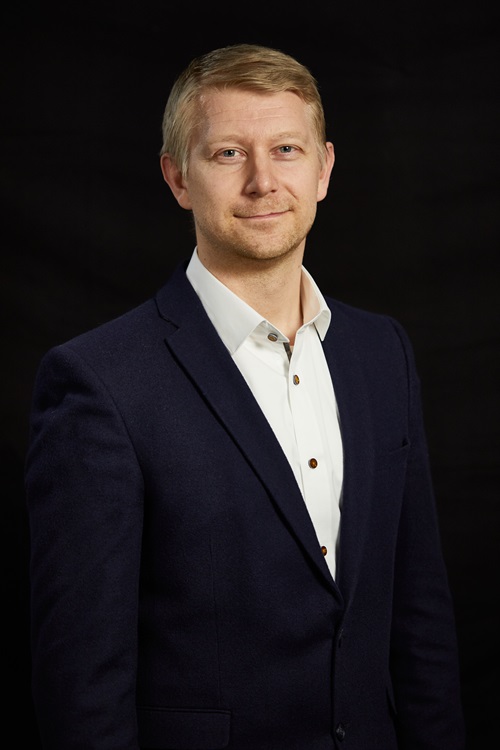 Forskningsleder: Ken Lund