Sibilla Di Guida, Associate Professor and Head of Research Group

Christian Kronborg, Associate Professor, Associate Head of Department, Head of Studies
Kjeld Møller Pedersen, Full Professor
Birgitte Sloth, Professor MSO
Peter Sudhölter, Associate Professor
Ryan Tierney, Assistant Professor
Rafael Treibich, Associate Professor
Huanren Zhang, Assistant Professor

Terkel Christiansen, Professor Emeritus
Niels Lauritzen, Associate Professor Emeritus
Link to the Pure Group page.
Short bios
Sibilla Di Guida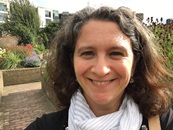 My research focuses on human strategic sophistication; in particular, I study under which condition and how people are able to increase their level of strategic reasoning, how it is possible to induce learning, and whether people´s elaboration of information differ when they interact with other people vs with an algorithm. My research spans other topics within Behavioral Economics, including the study of the perception of small probabilities, fairness and surplus allocation, and the effects of different payment structures on performance. I am a behavioral economist and I hold a PhD in Economics and Management from the University of Trento (IT) with a thesis on similarity perception in strategic games. I am Associate Professor and Head of the Microeconomics Research Group.
You can find more about me here.
Link to Sibilla´s SDU Pure webpage.
Christian Kronborg
Link to Christian ´s SDU Pure webpage.
Link to Kjeld´s SDU Pure webpage.
Birgitte Sloth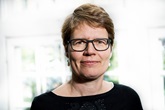 ©RODE Images/Joachim Rode
In my research I study decisions and strategic behaviour of individuals and firms and the functioning of markets using decision theory and game theory. I am particularly interested in the regulation of markets within the fields of transportation, energy and the environment, and in allocation of publicly provided services. I participate in market regulation in practice as a member of Danish Competition Appeal Tribunal (Konkurrenceankenævnet), the Danish Energy Appeal Tribunal (Energiklagenævnet), and the Danish Telecommunications Board of Appeal (Teleklagenævnet).
Link to Birgitte´s SDU Pure webpage.
Link to Peter´s SDU Pure webpage.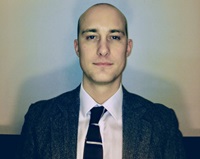 I work on the theory of market design, which is to say I try to uncover the mathematical structures that are implied by the principles society wishes to realize in its economic system. For example, I have uncovered the necessary and sufficient conditions for a two-sided market (e.g., a labor market with employers and employees) to be both non-discriminatory and prevent collusion among actors. I also seek to develop algorithms that embody the structure I find and that can help society to realize its goals in practice. In the example just given, this resulted in a novel class of matching algorithms I call the Generalized Extremal Walrasian rules. Other work has resulted in algorithms for allocating fishing rights, exchanging houses in the presence of taxation (when markets become illiquid), and some important improvements to well-known auction algorithms to make them more realistic (accomodate preferences of real people and not just firms).
You can find more about me here.
Link to Ryan´s SDU Pure webpage.
Rafael Treibich

I am an associate professor in the department of Business and Economics at the University of Southern Denmark. I graduated in 2014 with a Ph.D. in economics from Ecole Polytechnique. My main research focus is in political economy. I am particularly interested in understanding how to foster cooperation in international organizations through better collective decision making. I also have broad interests in microeconomic theory and welfare economics.

You can find more about me here.
Link to Rafael´s SDU Pure webpage.
Huanren Zhang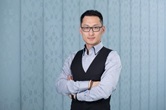 As a behavioral economist, I employ experiments, game theory, computational models, and empirical analysis to understand human and organizational behaviors. Recurring topics in my research include risky decision making, strategic decision making, and organizational learning. My research interests center around decisions under uncertainty – uncertainty that is either inherent in the environment or caused by other players in strategic interactions.
You can find more about me here.
Link to Huanren´s SDU Pure webpage.
Link to Terkel´s SDU Pure webpage.
Niels Lauritzen
Link to Niels´ SDU Pure webpage.