As part of the Nanophotonics Group activities, we mainly focus on the mathematical modeling of multiphysical nano- and microscale phenomena and devices, and on development and optimization of novel algorithms to advance the field. The applications currently focus on integrated nanophotonic and micro-mechanical systems as well as functional materials.
---
We frequently apply, taylor and further develop the following numerical and analytical modelling methods, with applications in nanophotonics, plasmonics and MEMS.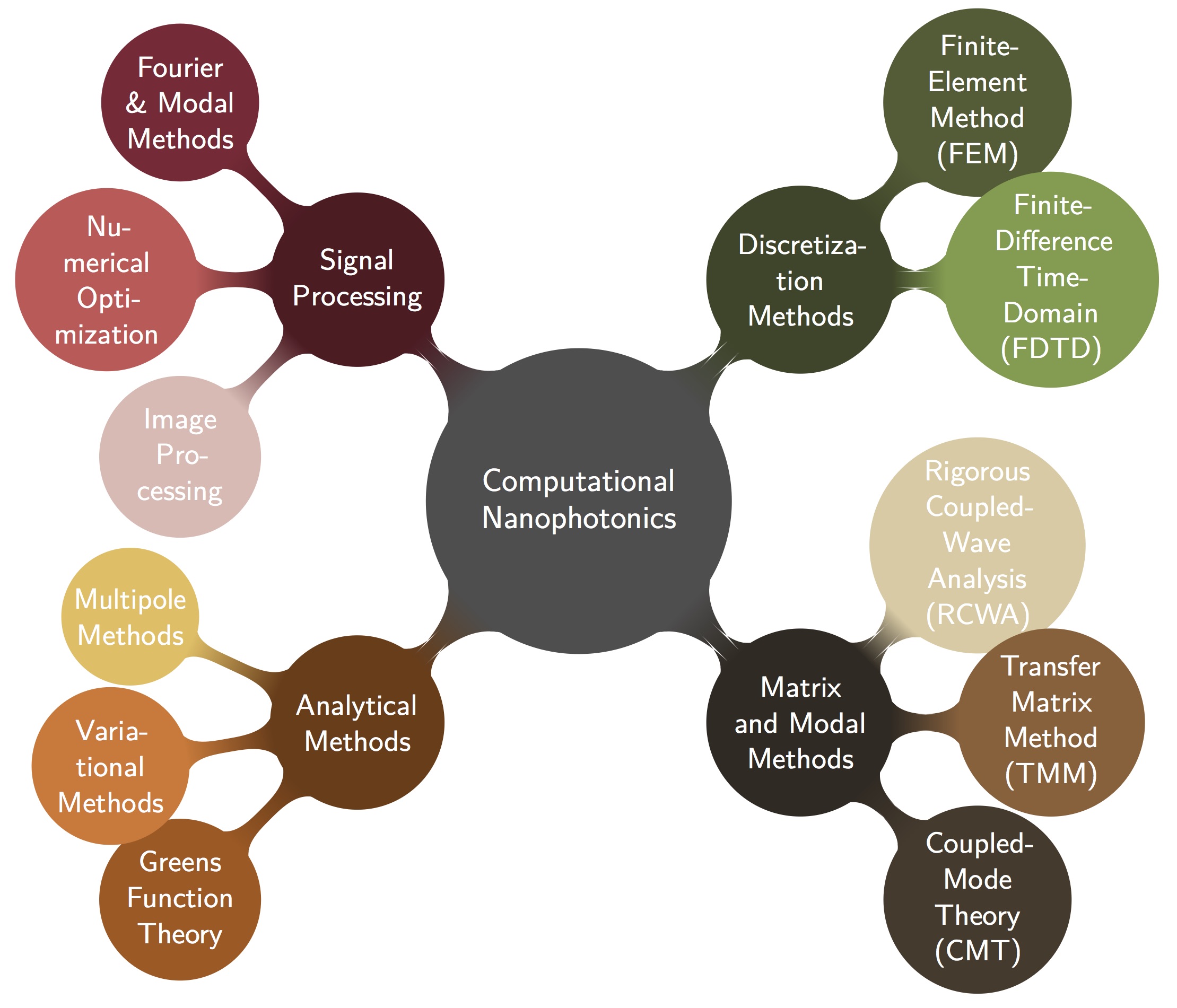 ---
Learn more about selected current research projects.
---
Since the computational demand for state-of-the-art modelling algorithms is vast, high performance computing (HPC) is an integral part of our research.
We gratefully acknowledge support by the ABACUS 2.0 DeiC national HPC centre at SDU , provided by the Danish e-Infrastructure Cooperation (DeIC), the University of Southern Denmark (SDU), the University of Aarhus (AU) and the University of Aalborg (AAU).
For HPC-interested SDU-TEK staff, we provide testing account access to the ABACUS 2.0 HPC service. Please contact associate professor Jost Adam for further details and HPC testing access.
---
NanoSYD members associated with Computational Nanophotonics:
Jost Adam (Associate Professor)
Yiming Liu (Former PostDoc)
Mina Mirsafaei (Former PhD Student)
Elzbieta Karolina Sobolewska (Former PhD Student)
Matej Simurda (Former PhD Student, Mechatronics Section)
Romans Safonovs (Former Master Student)