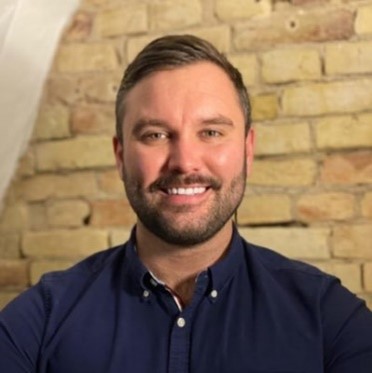 James Rogers, DIAS Associate Professor in War Studies
Associate Professor in War Studies, Danish Institute for Advanced Study (DIAS) and the Center for War Studies (CWS), SDU. Non-Resident Senior Fellow, Cornell University and Associate Fellow, London School of Economics.
Telephone: +45 65508734 - E-mail: jrg@sam.sdu.dk - Twitter: @DrJamesRogers
Dr. Rogers is a social scientist and policy practitioner who specialises in the applied history of war, peace, and conflict. He is an Associate Fellow of LSE IDEAS, the world's number one university think tank at the London School of Economics, an NR Senior Fellow at Cornell University, and an IAS Arctic Geopolitics Spotlight Fellow at the University of Loughborough. His current work focuses on climate change as a catalyst of conflict and the proliferation of military drones across the Arctic. Building on his fieldwork in both the Sahel and regions of the Arctic, he is currently leading the 'Climate Change and War' project with Dr Carolin Löscher at the University of Southern Denmark.
James has written for the Arctic Yearbook, The Arctic Institute, The Geographical Journal, The International Journal of Human Rights, The Bulletin of the Atomic Scientists, and International Peacekeeping. He has also written for the Washington Post, the Guardian and is a TedX Speaker. He has previously been a Fellow of Stanford University, Yale University, and the University of Oxford and is currently an adviser to NATO, the United Nations Security Council, the UK Parliament, and the EU Commission.
Dr Rogers is the Co-Director of BISA War Studies, the War Studies section of the British International Studies Association.
Dr Rogers is a broadcaster who present the History Hit Warfare Podcast on Apple Music, Spotify, and Acast. He has previously worked with the BBC, the History Channel, DR, TV2, Vice, and History Hit.
Dr Rogers leads the Technology Stream of the Center for War Studies and he sits on the Center for War Studies Management Committee, SDU's Arctic Steering Committee, the DIAS Management Committee and the Faculty Gender and Equality Committee.