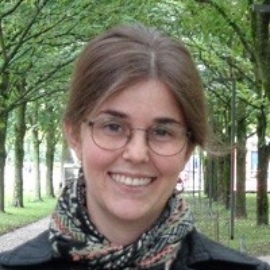 Danita Catherine Burke, Lector
Center for War Studies, Department of Political Science and Public Management, University of Southern Denmark
Telephone: +45 65502245 - Email: burke@sam.sdu.dk
Dr. Burke is a Fellow of the JR Smallwood Foundation at the Center for War Studies, University of Southern Denmark, and a policy analyst working with the Government of Canada on issues of environment and Indigenous governance. She completed a PhD in International Politics from Aberystwyth University, UK with graduate and undergraduate degrees from Memorial University of Newfoundland. Dr. Burke was born and raised in rural Newfoundland, Canada.
Dr. Burke is the founder of the Women in the Arctic and Antarctic, which is a networking and information sharing platform that aims to help promote women doing research and representation in/on the Arctic, Antarctic and Circumpolar North.
Previously Dr. Burke has held a Carlsberg Foundation Distinguished Postdoctoral Fellowship, a Marie Skłodowska-Curie Individual Fellowship and a Rothermere Fellowship. Her research covers topics such as the evolution of Canada's national relationship with the ideas of the Arctic and North; Arctic regional cooperation (particularly the Arctic Council), security and diplomacy; the influence and impact of environmental organizations and animal rights groups; and the impact of environmental activism on rural and vulnerable peoples throughout the wider Circumpolar North.