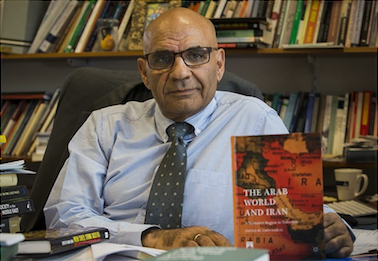 The Center for War Studies (CWS) has the pleasure of presenting a guest lecture by Distinguished Professor Amin Saikal about "resolving sectarian conflict in multi-cultural and multi-ethnic societies: some personal reflections".
A resolution of sectarian conflict in a multi-layered society depends on whether the conflict is internally driven or externally fuelled. If it is domestic in nature, it may be more conducive to a political settlement than if it involves outside actors, which requires the difficult task of forging an interlocking regional and international consensus.

Amin Saikal is the Distinguished Professor of Political Science, Public Policy Fellow, and the Director of the Centre for Arab and Islamic Studies (The Middle East and Central Asia) at the Australian National University.