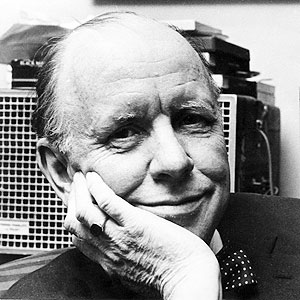 Timme Rosenkrantz (1911-1969) was an author, a jazz enthusiast and collector, speaker and radio talker. The collection, which is concentrated on swing music consists of 1679 78's, 170 EP's, 1055 LP's, 411 acetates. 923 reel-to-reel tapes and 103 books. The acetates are unique as they are privately cut acetate records with recordings made by Rosenkrantz himself in New York during the Second World War with famous musicians or recorded from the radio.
There are rarities among the records just as there are many valuable jazz concerts recorded from Danish, Swedish and American radio, which haven't otherwise been preserved. There are also many catalogues, press cuttings and manuscripts for radio broadcasts and articles as well as a fine collection of more than 3000 photos of musicians and orchestras many of which have been taken by Rosenkrantz himself.
300 of these photos have been published in Frank Büchmann-Møller: Is This To Be My Souvenir? Jazz Photos From The Timme Rosenkrantz Collection 1918-1969. Odense University Press, 2000.