Biologists at SDU eagerly await the return of nature
Researchers and students are monitoring the large rural area, Svanninge Bjerge on Funen and helping nature to return. This is leading to a high level of biodiversity
By Birgitte Svennevig, birs@sdu.dk, 22 February 2016
Dark coniferous forests. Open plains. Shiny lakes. Majestic oak trees. Boggy marshland.
Svanninge Bjerge, north of Faaborg, is the only place in Denmark where you can discover and explore the various periods in the evolution of woodland. This means the area is of particular interest to biologists.
- We can try out various methods of helping plants and animals to return. It's going to be marvellous to monitor this development over the years to come, says Marianne Holmer, Head of the Department of Biology at SDU.
The University is working in association with the Bikuben Foundation, which owns this protected natural area. The Foundation has launched a major nature development plan, which will help nature to return, and safeguard the biological diversity.


Intrusive broom
There are many challenges, when restoring a rural area to its original natural state. For example, what do you do with plants, which previous forest managers brought back from abroad in the full belief that they could benefit the area?
That is what happened in the 18th century, when broom arrived in Svanninge Bjerge. It was supposed to provide some shelter for newly planted trees.

- Today it is regarded as an invasive species throughout Denmark. In Svanninge we are exploring how best to keep it down, says Marianne Holmer.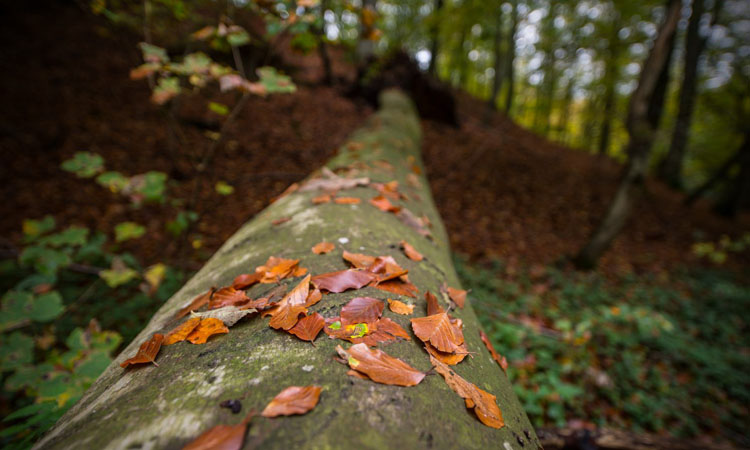 Forest for bats
The major variations in the area also enable other experiments to safeguard a high level of biodiversity in Svanninge Bjerge.
- Some of our students are in the process of monitoring a 110-year-old oak forest. The Bikuben Foundation has made some interventions to develop a multi-layered forest with rich undergrowth and associated flora and fauna, says Marianne Holmer.

In other places the students are counting insects and rodents to find out what it will take to attract a variety of animal species.
- We have also allowed a piece of forest to remain untouched. It will be wonderful if it can attract bats. The site has remained untouched for 10 years and we recorded bats last year. So things are going in the right direction, she says.


Field station for SDU
The Bikuben Foundation has just finished building a brand new field and research station in Svanninge Bjerge and is leasing it to SDU.
It contains laboratories and accommodation facilities for the University's researchers and students.
Photos: Casper Tybjerg, the Bikuben Foundation