New food stores and great coffee coming to SDU
Among several new initiatives, a Starbucks will open at SDU in Odense in September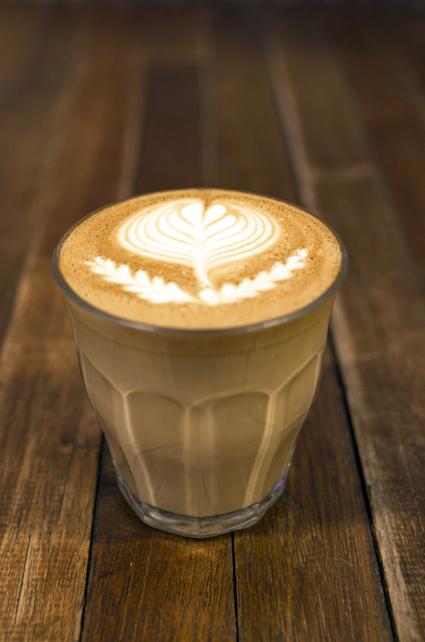 New offerings arriving to campus this autumn include a food truck serving authentic street food, pop-up cafés selling wok food, and coffee served with the Starbucks siren logo. All these new initiatives will become part of everyday life for students and staff at SDU's Odense campus from September.
The plans for the new outlets are a result of SDU's recent renewal of its canteen agreement with Compass Group. The new Starbucks store will be located at the university's indoor "Campustorvet" in Odense and will embody the 'third place' experience – a place between work and home where students, faculty and staff can relax, meet friends or connect with colleagues over a great cup of coffee.
SDU's new Vice-Chancellor, Henrik Dam, looks forward to the many new initiatives when it comes to the new canteen arrangement:
- It's really good for the University. In recent years, we have worked on offering our students the sort of provision and environment that makes it attractive for them to come to the campus and stay here outside teaching hours. And I'm convinced that the food truck, the pop-up cafés and the Starbucks will be a hit with both students and staff, he says.
Students consulted
The 28,000 hungry students are naturally the biggest customer group in the University's canteens. Therefore, SDU has included the students throughout the process of entering into the new canteen agreement, which was put out to tender and covers SDU's campuses in Odense, Kolding and at the Faculty of Health Sciences, an extension of Odense University Hospital.
- It's great that we've been involved in the process and have been allowed to give our input on the agreement, says Andreas Munk Jensen, Chair of Students of Southern Denmark.
Like the Vice-Chancellor, he looks forward to the launch of the exciting canteen initiatives in September, and he is sure that the student grants will stretch to an extra good cup of coffee and a tasty slice of cake in the new Starbucks at SDU.
Food that pops up and drives off
The new agreement between the University and Compass Group is for a term of six years. Compass Group is investing in the many new initiatives partly to meet the demands of a University with large numbers of students, which results in long queues in the canteen. The idea is that the pop-up cafés can be set up wherever there is a need for them, and that the food truck will drive to the areas on campus where there are many mouths to feed at certain times of the day.
Facts
Students at SDU already benefit from several leisure activities and facilities at SDU's campuses. In recent years, new Friday bars have been established in Odense and Esbjerg, and the students can take part in various sports activities in their free time. In September last year, a fitness centre and a new athletics track opened on the Odense campus. Odense has also set up a workshop for repairing Apple devices, as well as a bicycle repair shop where students can get their bikes fixed while they are in class.