Utopia & Dystopia Konference
OBS: Grundet Covid-19 er konferencen 'Utopia & Dystopia' den 28.-29. maj 2020 rykket til 27.-28. maj 2021. I mellemtiden beder vi jer følge forskningsgruppens arbejde på vores hjemmeside og blog, som du finder her.
Venue: Syddansk Universitet, Campus Odense, Denmark

Call for Presentations - download pdf here. *
Note that a new call for papers will be send out during fall 2020.

Today, genres of the fantastic reign supreme in all media entertainment – film, television, games, toys, theme parks, haunted houses. We are surrounded by superheroes, fantastic beasts, courageous princess, battles in dystopian futures, and quests to discover utopian dreams. Intriguingly, the more secularized societies become, the more infatuated we are with the fantastic. In terms of revenue and fan interest, fantastic genres are the most popular the world over. The Shape of Water (2017), an adult fairy tale, won four Oscars. The Star Wars trilogy (2015–), Wonder Woman (2017), and Captain Marvel (2019) herald female protagonists in the blockbuster format. Black Panther (2017) featured an African-American protagonist, and created the fictional country of Wakanda, which has since become an emblem for race equality. And shows like The Walking Dead (2011–) and Game of Thrones (2011–2019) have made adult fantastic television the new black. The fantastic, once considered the domain of children, has become respected for its ability to break existing boundaries of normality and imagine the impossible and the unknown.
This conference invites new research in the fantastic. Why is the fantastic more popular than ever? What theories – or bundle of theories – capture the specific nature of the fantastic? What purposes do fantastic genres serve in terms of evolution, adaptation, sensory pleasures, and cognitive as well as social uses? How do we create fantastic stories across media platforms and in different aesthetic forms? How is worldbuilding used to create transmedia stories of the fantastic? How do new technologies and media aesthetics affect the fantastic in terms of production, distribution, and fan uses? How do themes of utopia and dystopia figure in the universes of fantastic media?
The conference welcomes multiple theoretical approaches and perspectives. The aim is to understand the use, function, and role of the fantastic today; to engage with its various expressions across media; and to ask what powers and appeal all its genres hold, from fantasy and fairy tales to science fiction and supernatural horror. We believe the fantastic is especially suited to ask questions about human existence, pressing questions in times of today's ecological crisis, and with this call we want to ask those questions.

Greek phantastikos means producing mental images, and the OED defines fantastic as "existing only in imagination . . . fabulous, imaginary, unreal." But the fantastic has been defined multiple ways. A broad definition sees it a supergenre with subgenres that break with the laws of nature: sci-fi, fantasy, fairy tale, supernatural horror, and superheroes. A narrow definition targets singular elements, for example, a reader's hesitation between a natural or a supernatural explanation of events (Todorov). We use a broad definition of the fantastic and welcome paper proposals on all subgenres of the fantastic and its expressions in practice, film, tv, games, digital media, theme parks, haunted houses, fan studies, and more.

Suggested Themes
• Play and the fantastic
• Cognitive and evolutionary approaches to the fantastic
• The fantastic as live entertainment (haunted attractions such as haunted houses, escape rooms, zombie runs)
• Genre mashup and new mixing
• The precariat in the fantastic
• Women in the fantastic
• Indigenous fantastic
• Transnational and global fantastic
• Fantastic beasts – imaginary animals in the fantastic
• Auteurs in the fantastic
• Fan tourism and the fantastic
• Designing and creating fantastic spaces
• Subgenres of the fantastic – all subgenres are welcome
Keynotes Speakers
Professor Cristina Bacchilega, University of Hawai'i at Mānoa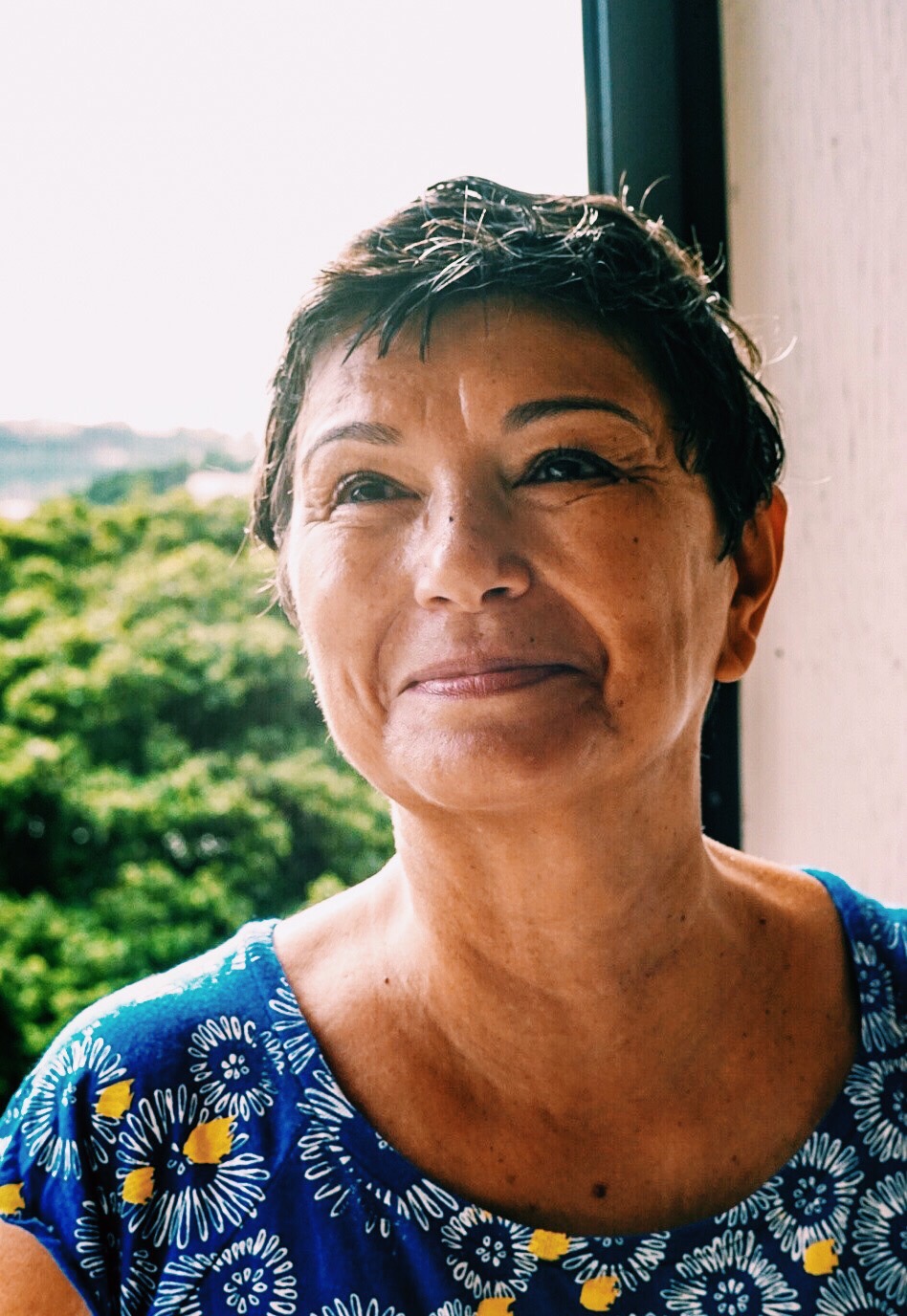 "Fairy-Tale Reanimation Wanted for Better Futures: Weaponizing Magic, Cultivating Wonder, Recognizing Relations"
Abstract
Among the genres of the fantastic, fairy tales are distinguished by the hope they are meant to elicit through their magical transformations and happy endings. In fact, their success since the nineteenth century as children's literature testifies to their paradoxical function as, on the one hand, pathways showing the way to a readymade adult life and, on the other, imaginative solutions to problems experienced by those who are small, vulnerable, or different. But do fairy tales still fulfill this dual role in today's media, and more specifically in children's and young-adult entertainment? Far from signaling the genre's everlasting popularity, the proliferation of adaptations in the contemporary fairy-tale web may signal the need to revitalize tales in danger of losing their appeal as generators of hope. If this is the case, distinguishing what drives these efforts matters: is the philosophical and emotional power of the fairy tale what needs revitalization? or its socializing tendencies? or merely its commercial appeal? And for whom are any or all of these concerns at stake? In this talk, I will consider selected fairy-tale adaptations across media and their reanimating strategies—including weaponizing magic, cultivating wonder, and recognizing relations.
Bio
Cristina Bacchilega is a Professor at the University of Hawai'i-Mānoa where she teaches fairy tales and their adaptations, folklore and literature, and cultural studies. She co-edits Marvels & Tales: Journal of Fairy-Tale Studies; her most recent publications are the book Fairy Tales Transformed? 21st-Century Adaptations and the Politics of Wonder and essays in Narrative Culture, Journal of the Fantastic in the Art, Routledge Companion to Fairy-Tale Cultures and Media, and The Fairy Tale World. With Anne Duggan, she co-edited the 2019 "Thinking with Stories in Times of Trouble" special issues of Journal of American Folklore, Marvels & Tales, and Narrative Culture.
Jonathan Gratch, University of Southern California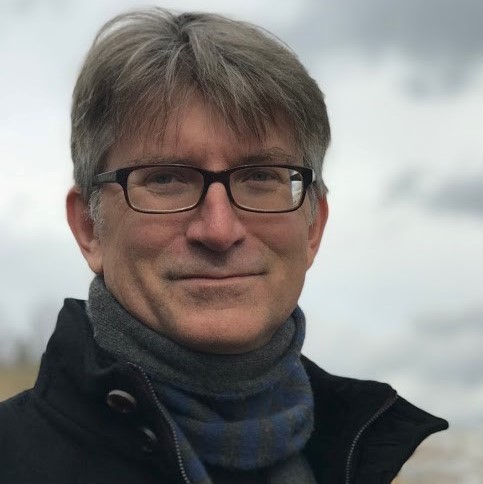 "Fantastic AI Beasts: Fantasy or Inevitable?"
Abstract
From Talos of Crete to Delores of Westworld, artificial entities have served as a creative fiction to explore the consequence of superhuman ability. These "AI narratives", besides tending toward dystopian (occasionally utopian) extremes, share many common elements – hyper-rationality, utilitarian ethics, lack of emotion and empathy – and shape both public perception and the trajectory of scientific advances. In recent years, AI has become an essential tool in industries requiring creativity, insight and even emotion. These tools augment human abilities, but as AI begins to exceed certain human abilities, it is increasingly viewed as a material and existential threat. A fantastic beast come to life. In this talk, I will discuss some of the fiction and fact of modern AI techniques with a focus of the role in shaping the creative arts (e.g., how AI is transforming the creation of the fantastic in cinema and games). I will further discuss research on the next generation of AI, which seeks to endow these algorithms with "uniquely human" skills such as emotions and creativity. I will then review psychologic work on how these capabilities, and the fantastical narratives that surround them, serve to threaten traditional views of human identity, but ultimately serve to transform what it means to be human.
Bio
Jonathan Gratchis a Research Full Professor of Computer Science and Psychology at the University of Southern California's (USC) and Director for Virtual Human Research at USC Institute for Creative Technologies. He completed his Ph.D. in Computer Science at the University of Illinois in Urbana-Champaign in 1995. Dr. Gratch's research focuses on computational models of human cognitive and social processes, especially emotion, and explores these models' role advancing psychological theory and in shaping human-machine interaction. He is the founding Editor-in-Chief of IEEE's Transactions on Affective Computing, founding Associate Editor of Affective Science, Associate Editor of Emotion Review and the Journal of Autonomous Agents and Multiagent Systems, and former President of the Association for the Advancement of Affective Computing. He is an AAAI Fellow, a Cognitive Science Fellow, SIGART Autonomous Agent's Award recipient, a Senior Member of IEEE, and member of the Academy of Management and the International Society for Research on Emotion. Dr. Gratch is the author of over 300 scientific articles.

Conference Steering Committee
Assoc. Prof. Rikke Schubart, University of Southern Denmark, schubart@sdu.dk
Assoc. Prof. Anita Nell Bech Albertsen, University of Southern Denmark, nell@sdu.dk
Assoc. Prof. Rune Graulund, University of Southern Denmark, graulund@sdu.dk
Assoc. Prof. Jakob Ion Wille, The Royal Danish Academy of Fine Arts, jwi@kadk.dk
Assoc. Prof. Mathias Clasen, Aarhus University, mc@cc.au.dk

The conference is arranged by the Danish IRFD research network Imagining the impossible: The Fantastic as Media Entertainment and Play and by the Institute for the Study of Culture, SDU.